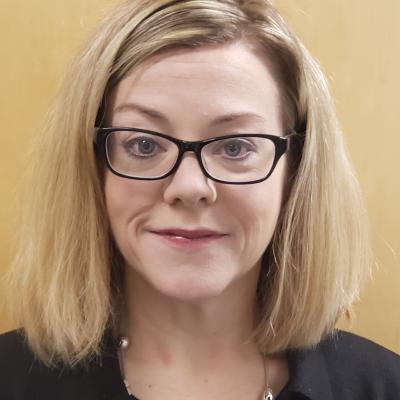 About Me:
Dyana Nickl is a seasoned healthcare and criminal justice professional who has worked in a variety of behavioral health, prison, jail, and courtroom settings to improve outcomes for high-risk, underserved, and vulnerable populations.
Biography:
Ms. Nickl is the Deputy Managing Director for Commonwealth Medicine's Health & Equity service lines at UMass Chan Medical School. Ms. Nickl strategically provides leadership, direction, and guidance in multiple designated operations and support programs under her purview in order to further initiatives to improve health equity and lessen the impacts of health disparities. A recognized subject matter expert in state and federal correctional healthcare, the intersection of law and business, and risk management and mitigation initiative, Ms. Nickl is an attorney with over 20 years of experience in the criminal justice and healthcare risk management fields, the last 16 years of which were in leadership positions within Commonwealth Medicine.
Ms. Nickl launched her career in correctional health care at UMass Chan Medical School in 2005 as the Director of Risk Management, responsible for the identification of patient safety, regulatory, and risk management issues, and working with correctional facility site management to develop strategic approaches to assess and mitigate operating risk. She oversaw the Massachusetts Department of Correction's comprehensive healthcare contract for eight years and coordinated contractual relationships, managing day-to-day clinical operations, and ensuring program compliance in 17 correctional facilities across the Commonwealth of Massachusetts. Prior to her role as Deputy Managing Director of Health & Equity service lines, Ms. Nickl most recently served as Executive Director of Commonwealth Medicine's Health and Criminal Justice Program at UMass Chan Medical School, the predecessor to the Justice, Health & Equity Program, one of several programs she now strategically oversees as Deputy Managing Director of the Health & Equity service line. Notably. under her tenure as Executive Director, Ms. directed a multidisciplinary team of operations, claims, and contracts professionals responsible for day-to-day operations managing two of the largest contractual awards for the provision of comprehensive medical services to inmates within Federal Bureau of Prisons facilities. In addition, Ms. Nickl is an Associate Professor at UMass Chan and the Tan Chingfen Graduate School of Nursing at UMass Chan Medical School.
| | | |
| --- | --- | --- |
| Westfield State University | Bachelors of Science | 2001 |
| Western New England University | Juris Doctorate | 2004 |
Email: Dyana.Nickl@umassmed.edu